Learn Hands-Only CPR and More
Train with the experts and get CPR certified! At STV Allied Health Education Centers in San Bernardino, CA, we offer BLS and CPR certification programs that are approved and guided by the American Heart Association (AHA). We teach hands-only CPR and first-aid techniques as well as the proper usage of an automated external defibrillator (AED) to individuals, nurses, and social workers. The program prepares and enables them to quickly and properly respond to medical emergencies, such as sudden cardiac arrests.
Professional Development Programs
We offer CEU's for CNA's
Resume Building

Soft and Hard Skills
Interview Preparation

CPR for Professional Development hours for Educators, Social Worker, Public Services. etc.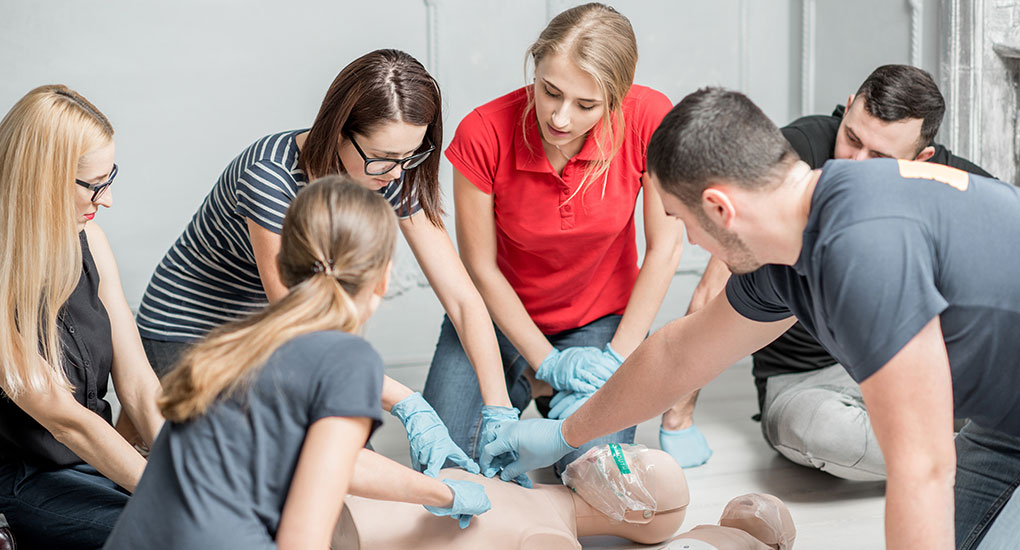 Start Your CPR Certification Training Today
Let our experts assist you in completing your CPR training and certification requirements. Register in our program and get started! Aside from CPR certification, we also offer other continuing education programs for nurses and healthcare personnel. Get in touch with us to learn more about our courses. We look forward to serving you soon!
Our CPR Certification Program Includes
AHA CPR/BLS Certification
First-Aid (for Non-Healthcare Professionals)
Hands-Only CPR (for Adults, Children, and Infants)
BLS Healthcare Provider

We are still in the process of creating more content about our CPR certification programs. For now, please continue browsing through our website to learn more about what we offer. Check back again soon for updates.